"

We know why we get to do this... thank you to the service members and first responders that have committed their time, sweat, blood, limbs, family and life... to give us the freedoms that we have to allow us to do what we do daily."
Our Mission
WE, THE PEOPLE'S PATRIOT PROJECT, have adopted the Mission of Honoring and Empowering those who have served by being the shock and awe when combating the silent and deadly enemy of our veterans and first responders, the enemy that leaves mortal and invisible wounds.
Our Vision
Our Vision is to provide a community and network of support, with the necessary tools, insights, and resources to aid in the rehabilitation of veteran and current service members and civil servants to go through a recovery process and transition into real-world opportunities and situations. 
WE want to help provide more fulfilling life memories and experiences by providing resources and facilities that will show an appreciation for the sacrifices and service these members have already provided to our country and community. Adding to their memories and experiences for the main purpose as they have sacrificed their livelihood to promote the life securities and freedoms we all share as Americans.
Our Core Values 
THE PEOPLE'S PATRIOT PROJECT stands for those who stood up for our country.
Our vision and purpose is clear…
Aiding those who sacrificed for us
Supporting the families of civil servants
Healing the traumas of service
Sharing the burdens of our community
Creating opportunities for Patriots
The culture and the core of THE PEOPLE'S PATRIOT PROJECT mimic and reflects OUR commitment to service.
Our Practices
Our organization will utilize social media to recruit members to participate as service providers and as service consumers. WE will recruit from within, meaning those who have utilized our facilities, to help support and run our efforts. 
To maximize our impact on current efforts, we may seek to collaborate with other non-profit organizations which fall under the 501(c)3 section of the internal revenue code and are operated exclusively for educational and charitable purposes.
Wounded soldiers of combat and their families are a major concern of ours. We also feel that members of the fire services, emergency medical providers and police agencies will also benefit from our services. 
WE also hold the discretion as an organization to visit those parameters on an individual basis and also provide resources and facilities to those WE deem "friends" of the organization. These friends will be known as Supporting PATRIOTS, as WE know and understand that not everyone is built and designed to run into burning buildings or into the line of fire, but they are willing to support the ones that do. We legitimately "support" anyone that shows commitment and effort to our MISSION.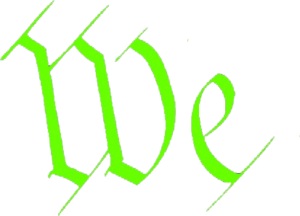 ARE GENUINELY COMMITTED TO SERVICE.
Our goal is to listen, serve, and care for those who have already committed a part or all of their lives to the service of mankind. WE feel that building a relationship to understand our matrix of support is essential at all levels of our organization. From our veterans and Patriots, to our employees, partners, shareholders and entrepreneurs. WE want to be able to take care of them all with the respect and dignity they deserve.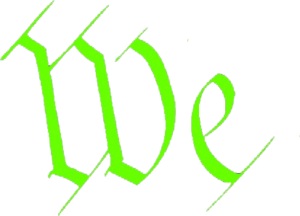 ARE TRUST
TRUST is the truest asset that WE have. If WE can not be TRUSTED, our organization has failed its mission. Yes, WE understand that this has to be earned and that is what WE are striving for. WE are working with the rarest of all commodities of the human World… heroes, survivors, those committed to servitude. They deserve the best for what they have done and WE aim to give them that. 
Our goal is to be above reproach and be open to have "that conversation." WE will be transparent on all occasions, especially when WE get it wrong. The theme of being genuine and authentic will be found in all of our approaches. WE will serve as many as we can, with the most pure and positive intention. There is no room for an ego. WE are counting on a mature, accepting, well rounded approach that counts on the sum of the whole. WE have to work together to meet the unique needs of all of our survivors. Humility is an essential component to meeting those needs and being able to collaboratively serve others and reach a pinnacle of our mission.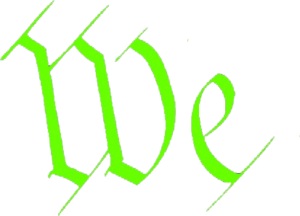 ARE THE ONES DOING THIS
THE PEOPLE'S PATRIOT PROJECT's purpose is to address, educate, coordinate, provide aid, relief and resources to civil servants injured, misplaced and/or in need of support, due to the service they have provided to their country and communities. 
WE will provide support by fundraising for the purpose of building or buying facilities that will accommodate training, education, rehabilitation, recreation and creating life experiences along with memories away from the everyday grind of life. 
WE will provide work opportunities for former service members depending upon their financial needs and accommodate those vocational opportunities via the individual's social, mental and physical needs. 
The biggest function of the organization is to create a network of resources to accommodate the needs of our community service members and to liaison all resources available to these members in need, using volunteers that were previous service members and others willing to volunteer and give back. 
This is as grassroots as it gets and it is about the "WE"…"We the People…" 
WE own it and it is ours. Nothing happens without the involvement of WE and the organization recognizes that and makes sure that it is known.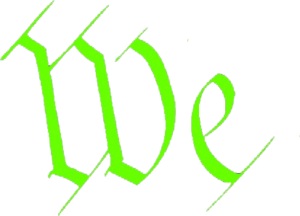 WILL WIN TOGETHER
Our leadership model is simple: care about people and the cause. When leadership comes from a place of care, WE all thrive.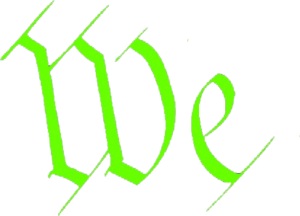 ARE COMMITTED TO LEARNING 
WE believe knowledge is a foundation to understanding and it is essential to be a driving force of the organization. If WE stop learning, WE stop growing and there is too much at stake to give up now or ever. Our programs include sending out ambassadors to raise social consciousness about the cause on a local and national level. 
WE will hold fundraising events in order to provide immediate relief and assistance to those suffering physical, mental and emotional distress regardless of race, ethnicity, or religion, as long as they have been or are willing to be proactively involved in community outreach or service.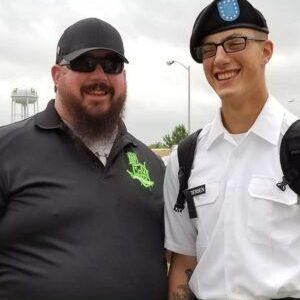 Mark Petersen
Founder
Mark was born in Montana and raised in Wyoming. He joined the military right out of high school and served for 14 years. After that, he got his degree in Psychology and Education and worked with troubled teens. He also got married and had two children.
After serving on his local fire department, Mark received the vision to start THE PEOPLE'S PATRIOT PROJECT, a nonprofit organization that helps veterans and their families. He is excited to work on this project and hopes to make a difference in the lives of many people.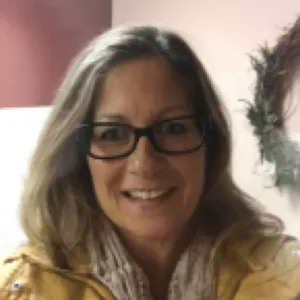 Andrea Eichmann
Executive Director
Andrea Eichmann was born and raised in Southwestern Minnesota. She is a wife, mother of five, and grandmother. She has over 25 years of experience teaching youth and confirmation age in her church. She is currently a seventh and eighth-grade Language Arts teacher.
Andrea met Mark Petersen and was inspired by his vision to help veterans and first responders. She has become one of the spearheads of the growth and dynamic planning of the People's Patriot Project. She is thrilled to be working with a team of supportive and striving people to make the mission and vision of the project a success.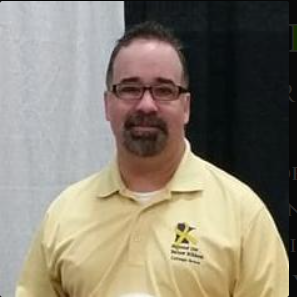 Ray Kane
Treasurer
Raymond Kane is a decorated Army veteran and volunteer who has dedicated his life to serving his community and veterans. He is the President of the Mississippi River Valley Beyond the Yellow Ribbon, the CFO of the People's Patriot Project, and a member of the Media and Communications Committee for the American Legion Department of MN. Raymond is also a foodie, tattoo enthusiast, and motorcycle rider. He lives in Cottage Grove with his two beloved dogs.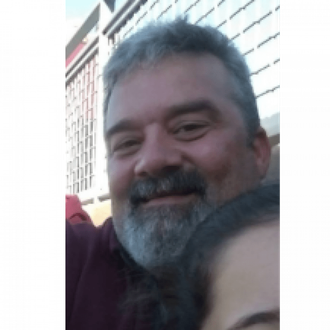 Lee Williams
Member At Large
Lee Williams is a veteran who was born in Brazil, raised in Louisiana, and has lived in Minnesota for almost 30 years. He has a family history of military service, and his grandfather served at Pearl Harbor. Lee served in the Louisiana Army National Guard from 1987 to 2003, and he is now a Right of Way manager for the Minnesota Department of Transportation's Metro Transit Section. He purchases property for light rail and bus rapid transit projects. Lee is married and has three daughters.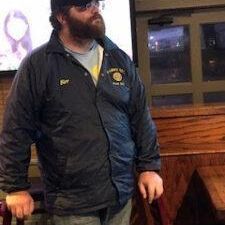 Matthew Birr
DIRECTOR OF PURPLE HEART RELATIONS AND OUTREACH
Matt grew up in Fridley, Minnesota, and served in the Army in Afghanistan. He was injured in a gunfight and received a Purple Heart. He is now a director of the People's Patriot Project, where he keeps everyone on their toes. Matt is a funny and inspiring person who loves to make people smile.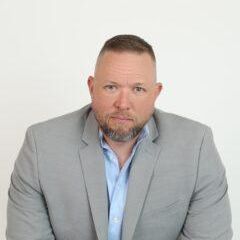 Adam Bird
Consulting Director
Adam Bird is the founder and CEO of Heroes Media Group, a digital media branding platform that provides a voice for community heroes and those who support them. Adam earned his bachelor's degree in business management and is an experienced entrepreneur with a passion for creating jobs and reorganizing the way media is consumed. He was born in Wisconsin and developed a love for the outdoors at a young age. After high school, he enlisted in the Army National Guard and served until 2007. He is now a single father and is committed to using his platform to help others.